SEC Newgate provides companies, entities and institutions with various vertical skills and a multidisciplinary approach aimed at coming up with and producing coherent and adaptable communication in the main strategic areas.
Strategy & Creativity
"The realism of imagination"
In a constantly evolving world full of new lifestyles and habits, new communication and relations models, channels and ways of founding relations between an organisation and its interlocutors have multiplied.

Naturally, it is an opportunity, but it is also a responsibility: to ensure that each of these ways is a positive experience consistent with the brand essence and values, able to affect its reputation in both a positive and relevant way.

That is why SEC Newgate has created the new Accelerate division. Here professionals that have experience with digital transformation, brand experience and storytelling work together with "traditional" creative experts, event managers, digital strategists, analysing data and research, listening to the audience, monitoring needs, behaviours and scenarios.

The aim is to guarantee that the client has the best experience for each channel and relationship, from the study of corporate identity to the detailed planning of a real or digital event, as well as from the creation of multimedia campaigns and products to the content strategy for social media channels and the user experience of websites and digital platforms.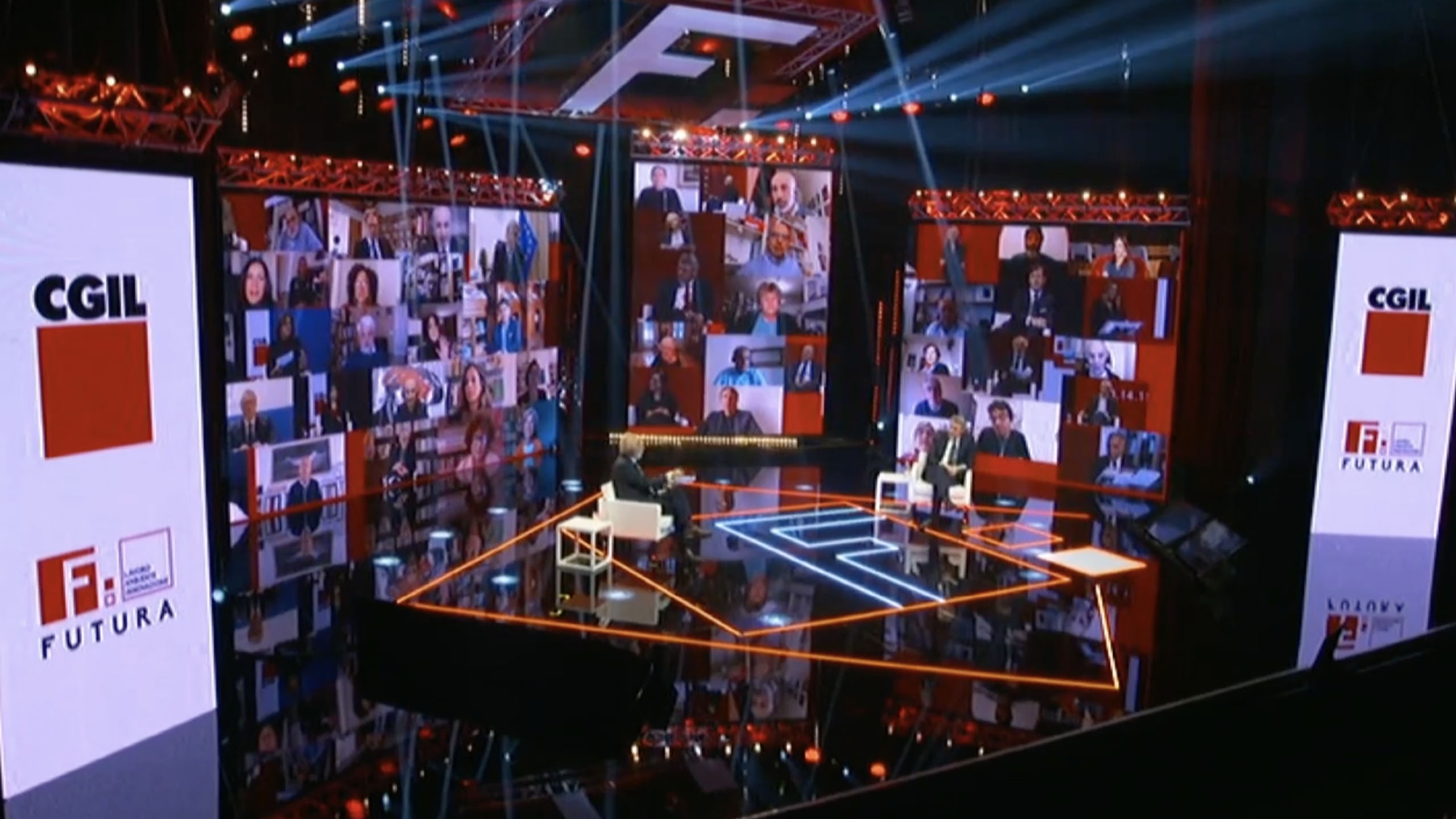 Expertise
Research & Insight
Story creation & Content production
Positioning
Omnichannel communications (ADV, BTL, digital campaigns)
Brand identity
Events (onsite, online, onlife)
Innovation workout, Future thinking, Idea generation
Platform design (UX/UI)
E-commerce
Positions of Responsibility
Lucia Ricchetti, Supervisor SEC Newgate Accelerate
Conrad Cancelli, Creative Experience Director
Fabio Croci, Business Transformation Officer
Cristina Giana, Event Management Director
Giovanni Rotino, Innovation Strategy Director
Alberto Scotti, Creative Branding Director
"Speech belongs half to the speaker,
half to the listener."
SEC Newgate helps clients to carefully manage that heritage, namely their reputation, which is in their own hands as well as in the hands of others, through the transparent and effective representation of their identity, constant and creative dialogue with the media and stakeholders, as well as promptness in the management of crises and opportunities.

To preserve and grow brand heritage, it has made the traditional demarcation between product and corporate communication smoother, in order to make way for a virtuous circle of appreciation of facts and occasions of experience and sharing, which feeds on creativity, multi-channels and the quality of relations.

In order to dialogue with the various stakeholders, it manages, with expertise, tools and various linguistic styles, the relations with consumers or users, the employees' participation and growth, the reporting to investors or citizens and the construction of leadership and partnerships.
Expertise
Media relations e digital PR
Social media strategy
Influencer marketing
Investor relations
Product launch
Social caring
Employer branding
Internal Communication
Crisis prevention
Crisis management
Recovery plan
Positions of Responsibility
Practice supervisor
Laura Arghittu, Health & Science
Teresa Baroni, B2B & B2C Comms
Gabriele Bertipaglia, Reputation & Crisis Management
Tiziana Biasini, Brand Equity Management
Silvia Gentile, Real Estate Comms
Paola Lazzarotto, Marketing Comms
Daniele Pinosa, Corporate & Financial Comms
Angelo Vitale, Corporate Comms
Deputy & director
Marcella Ruggiero
Elena Castellini
Federico Ferrari
Cinzia Ghilotti
Fabio Leoni
Francesca Tronca
"The first cultural battle
is to guard the facts"
Representing needs, interpreting contexts, governing complexity and assembling interests. With transparency and trust.

This is the daily commitment of SEC Newgate, in a country where the regulation of lobbying and public affairs for the transparency of professionals and their relations with decision-makers is still in progress. Even during a moment in history in which the weakening of intermediate bodies makes the professional ability to interpret and mediate the needs of communities and territories indispensable, the consent of which is crucial for infrastructure projects, urban redevelopments and production sites.

And at a time when ESG, as well as economic-financial solidarity, become assessment factors, SEC Newgate supports its clients in the analysis of needs and opportunities (compensations, projects, sponsorships), in key relations (relationships with local communities, partnerships with stakeholders, co-marketing actions) and in reporting and reputation enhancement initiatives.

SEC, which is registered in the register of lobbyists and has expressed itself in favour of other forms of control, has always guaranteed a transparent and straight-line method of relationship with the public administration and with the various local, national and European decision-making levels (through Cambre).
Business Activities
Public Affairs
Community relations
Government relations
Stakeholder engagement
Regulatory Affairs
Citizenship & Environment Plan
Policy communication
Corporate Social Responsibility
Issue management
Political Campaign
Local Public Affairs
Positions of Responsibility
Practice supervisor
Diletta Cherra, Public Affairs
Maurizio Maione, Sustainability & CSR
Valeria Peverelli, Community Rel. & Local Public Affairs
Directors
Federico Forcieri
Giorgia Lenzi
Angela Trevisol
Communication Fields
INDUSTRY
GOODS
RETAIL & TRADE
ENERGY & PUBLIC UTILITIES
HI-TECH
REAL ESTATE
FINANCIAL SERVICES
LEGAL & PROFESSIONAL
LUXURY
HEALTH & SCIENCE
NON PROFIT
ASSOCIATIONS
GOVERNMENT